What are the most important agreements that the UK must reach with the European Union? Will the second impeachment process against Trump succeed? What will Joe Biden focus on in his first 100 days in office? When will we get herd immunity against covid and what impact will it have on the global economy?
Two experts in geopolitics and economics will help us answer these questions, understanding the risks and opportunities of this year that is beginning.
Megan Greene is Senior Fellow at Harvard Kennedy School and Dame DeAnne Julius Senior Fellow in International Economicss at Chatham House.
She writes a regular column on global macroeconomics in the Financial Times and contributes to various media outlets.


Matthew Goodwin is an academic, speaker and bestseller writer who is known for his work on political volatility, risk, populism, British and European politics, elections and Brexit. He is Professor of Politics at Rutherford College, University of Kent, and Associate Fellow at the Royal Institute of International Affairs, at Chatham House. Matthew's latest book was the Sunday Times bestseller, National Populism. He regularly speaks to investors, financial institutions and governments about political issues.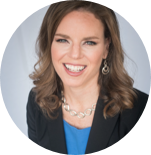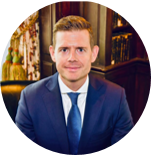 English version (original version)