Are we facing the First World War? Perspectives of the pandemic in Latam and Europe by Michael Stott
Michael Stott has lived in a dozen countries and reported from 60 more during a 34-year journalistic career in which he has interviewed world leaders, trade union leaders and CEOs of numerous companies. He worked in Latin America during the 1990s and later lived in London, Moscow and Tokyo. Before joining the Financial Times, he was Editor-in-Chief for Europe, the Middle East and Africa for the Reuters news agency. He is a member of the FT Editorial Board.
In this video, you can watch how Michael Stott explains the unique characteristics of what one Latin American leader has called the actual situation as the "First World War".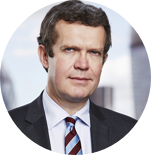 Michael Stott
Editor for Latin America
of the Financial Times
Spanish version (original version)