In partnership with Financial Times
Winds of change
How the sharing platform model will change the way we consume and invest in the planet
With the global population predicted to hit 8.5bn by 2030, the world's future depends on ensuring we use our remaining resources sustainably. Consumers are demanding change in this area, and scrutinising their spending habits more closely than ever. Companies are making sustainability pledges and investors are listening. Huge technological advances are enabling a shift towards a circular and sharing economy, and those companies with assets and products that have a low utilisation or ownership rate have cottoned on to the benefits.
Defining the circular economy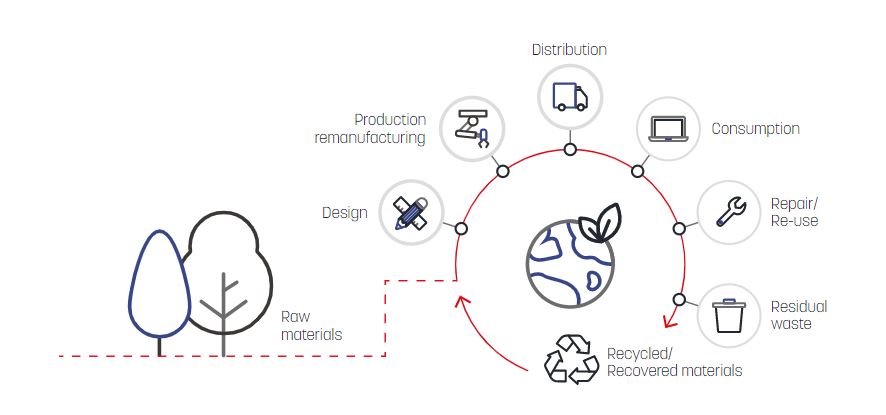 The Ellen MacArthur Foundation aims to develop and promote the idea of a circular economy, defining it as "gradually decoupling economic activity from the consumption of finite resources, and designing waste out of the system". In contrast, the sharing economy usually refers to the peer-to-peer sharing of goods or resources.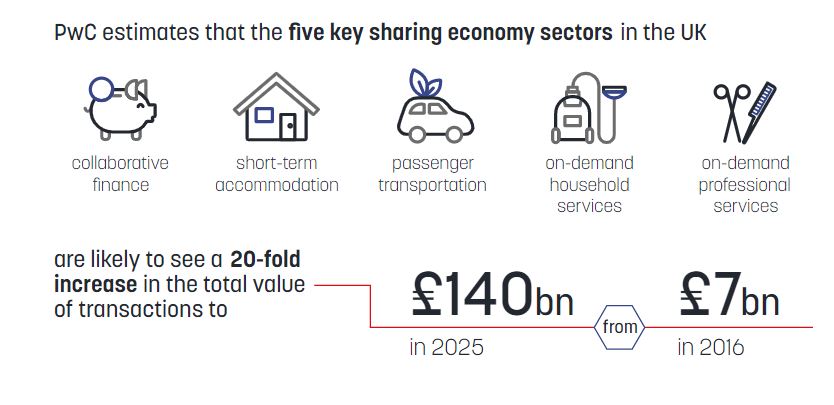 Forrester estimates the sharing economy will grow an estimated $335bn in the US by 2025. Disruptors in the energy sector are responding to these new challenges with innovative zeal. Energy company Sonnen, for example, has set up a decentralised energy community where people can share energy with one other, using thousands of batteries to help stabilise the grid. In the Netherlands, Vandebron is a marketplace for renewable energy, connecting biomass, wind and solar power producers with willing consumers.
This sharing is driven by climate goals and changing consumer habits. PwC's Global Economy Watch predicts a "synchronised push for green infrastructure" in 2021, as the main global economies refocus their climate change efforts and inject public funding into energy efficiency.
Targets and pledges

This plan calls for investment in environmentally friendly technologies, industry innovation and energy decarbonisation. Many companies, including Santander, British Airways and BP, have all pledged to be at net zero by 2050. US president Joe Biden has made tackling climate change a key focus of his strategy, and he is expected to unveil new emissions targets in 2021. He has also pledged $2tn to fight climate change through investment in renewable energy projects and ways to cut power plant emissions.
This shift is being driven by the newer generations, whose priorities are changing, and technological breakthroughs are enabling these priority changes to bear fruit. At the centre of this investment in the future of the planet is transformation and disruption. Environmental, social and corporate governance is ever more important, with companies, like Santander Private Banking, seeking to make a positive long-term impact on society in addition to positive financial returns.
The need to transition to renewable energies, and the shift towards a more circular economy, in which the end-of-life concept is replaced by restoration, presents unique opportunities for investors. "We're going to start building more products that are designed not for waste, but for circular use," says Dolores Ybarra, global head of products and investments at Santander Private Banking, which has grouped several disruptive megatrends around the company's concern for the environment under the umbrella "Future Planet". "This is now more than just short-term cost efficiency," says Ybarra. "Products are being designed with a long-term view of their impact on the planet. This was not in the equation before. This, of course, implies a huge green re-engineering of the value chain."
Circularity also speaks to many of the challenges revealed by the Covid-19 pandemic. Manufacturers worldwide have realised the need to rationalise operations, build local supply chains and increase resilience. More and more, companies are going to start adopting circular economic models in their business strategies as they seek to futureproof their offer. For example, UK supermarket Tesco has partnered with the Loop scheme, allowing customers to order goods in reusable packaging. In Brazil, Cariuma is enjoying commercial success with its shoes made from bamboo and sugarcane, and recycling and repurposing all packaging.
On top of this, Ybarra says, the investor mindset will change towards products that can be re-engineered for society:
"Those companies that react to this change in beliefs and values in efficient and creative ways are going to be the ones with higher growth."
Dolores Ybarra
Global Head of products and investments at Santander Private Banking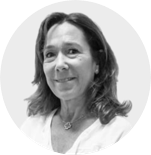 Explore other articles
What does the patient of the future look like?

Explore the markets and businesses powering the electric car revolution

Smart manufacturing is transforming the way we consume energy and reduce waste