2022 is off to a turbulent start, with the Omicron outbreak, rising inflation and other events that are having important global economic and political consequences.
Will Covid become endemic in the coming months? How are supply chain problems affecting the European Union? What effect will inflation have over time? Those are some of the questions economics and geopolitics experts Megan Greene and Matthew Goodwin answers in our next first Wealth Talk of the year.
Megan Greene is Senior Fellow at Harvard Kennedy School and Dame DeAnne Julius Senior Fellow in International Economicss at Chatham House.
She writes a regular column on global macroeconomics in the Financial Times and contributes to various media outlets.


Matthew Goodwin is an academic, speaker and bestseller writer who is known for his work on political volatility, risk, populism, British and European politics, elections and Brexit. He is Professor of Politics at Rutherford College, University of Kent, and Associate Fellow at the Royal Institute of International Affairs, at Chatham House. Matthew's latest book was the Sunday Times bestseller, National Populism. He regularly speaks to investors, financial institutions and governments about political issues.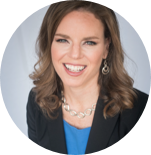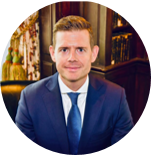 English version (original version)